Wells Fargo Mortgage Online
Wells Fargo Mortgage Online enables you to pay your mortgages and bills using the secure network of the bank. A mortgage account is created at Wells Fargo Online and only you are provided exclusive access to this account. This is ensured by making it necessary for the account holders to enroll and get their login ID and password before they can sign in.
It is extremely convenient to use the system and pay your Wells Fargo mortgage online. The account thus created also allows you to make bill pay and do other banking activities at the click of your mouse. Online banking is indeed so convenient and safe that you would soon forget to use any other payment option being still provided by the bank.
Wells Fargo Mortgage Online Payment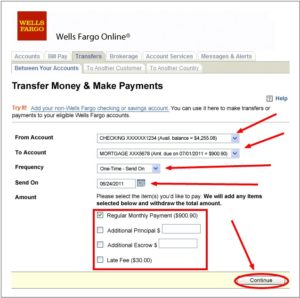 There are four ways to use Wells Fargo mortgage online payment system. These are Preferred Payment Plan, Bill Pay, Easy Pay and Transfer Funds. The first option allows you to set up automatic payment schedule on a recurring basis. The last two options can be used to make one-time payment using a checking account. Bill Pay offers recurring as well as one-time payment solutions for online customers. All these options come free though you need to pay for bill pay after using it for the first two months. The process is simple and involves just a few clicks here and there.
Wells Fargo Online Mortgage Application
Wells Fargo Mortgage Online Banking lets you do a number of activities without ever requiring you to visit a branch physically. To start with, a new customer can view different kinds of home mortgage and refinance products, compare them and choose the one that suits his/her requirements the best. Then they can go on to apply and even check their application status online.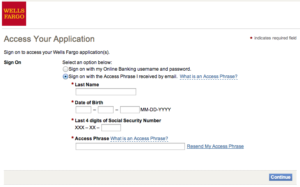 After closing when you become a regular customer of Wells Fargo Home Mortgage (WFHM) a new chapter starts and you get to experience its expertise in mortgage servicing.
Wells Fargo Mortgage Online Banking
The online banking account becomes your access point to all your financial activities. The banking is at your tips with quick access to mortgage balance, tax, insurance and other information. Besides viewing latest details of your account you are also allowed to get a print of your monthly statement and check your escrow balance online. Transfer funds, pay bills and keep track your day-to-day account activities with online banking services provided by Wells Fargo Bank.
For More Info: https://mylenderlist.com/mortage-calculators/