US Bank Home Mortgage Rates
It is a good idea to compare US Bank Home Mortgage Rates with what other banks have to offer in order to choose a product that you can afford throughout the amortization period. This is possible if you have access to a platform that lets you do so in the easiest manner. This website has been designed keeping in mind this requirement of the users.
You will find here current mortgage rates being offered by different banks and lenders in the country. Moreover, we also provide links to the official resources in case you need to check the updated information as keeping information updated at all times is quite impossible on our website. Nevertheless, the information contained in the various pages of our website is sufficient to give you an idea of what you are searching for and help you take your decision promptly.
US Bank is one of the largest banks in country and the kind of interest rates it has to offer matches the best in the industry. With a large array of home loan and refinance solutions, the bank aims at providing mortgage solutions to almost all categories of borrowers. Some of the most advertised products from the bank include Conforming loans with different term options (fixed as well as adjustable), FHA & VA loans and Jumbo loans.
US Bank Home Mortgage Rates Today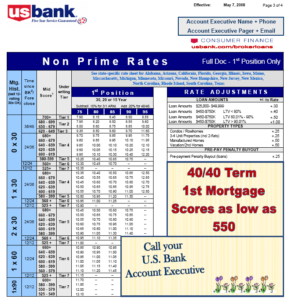 We provide you here a sample of US Bank Home Mortgage Rates Today that can help you compare products. These rates have been grouped into three categories – Conforming, FHA and Jumbo.
Here are the Today's mortgage rates of US Bank conforming loans.
Fixed Mortgage Rates
ProductsInterest RatesAPR30 Year4.750%4.903%20 Year4.500%4.797%15 Year3.875%4.284%10 Year3.750%4.121%
Adjustable Mortgage Rates
ProductsInterest RatesAPR3 Year ARM2.750%3.470%5 Year ARM3.125%3.508%
US Bank FHA Mortgage Rates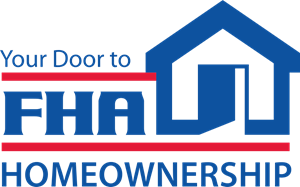 FHA and VA loans are government loans that are popular because of low closing costs, less documentation requirements and affordable payment structure.
Products Interest Rates APR30 Year Fixed – FHA4.750%5.363%15 Year Fixed – FHA4.250%4.823%30 Year Fixed – VA5.000%5.356%15 Year Fixed – VA4.250%4.848%
US Bank Jumbo Mortgage Rates
Jumbo rates are non-conforming rates that are applicable for a loan amount exceeding the permitted limit, which is $417,000.
ProductsInterest RatesAPR30 Year Fixed5.000%5.235%15 Year Fixed4.375%4.771%
For more information call 800-365-8544. Browse our website for additional information on US Bank Home Mortgage. Visit the official website for authentic resources and updated rates.